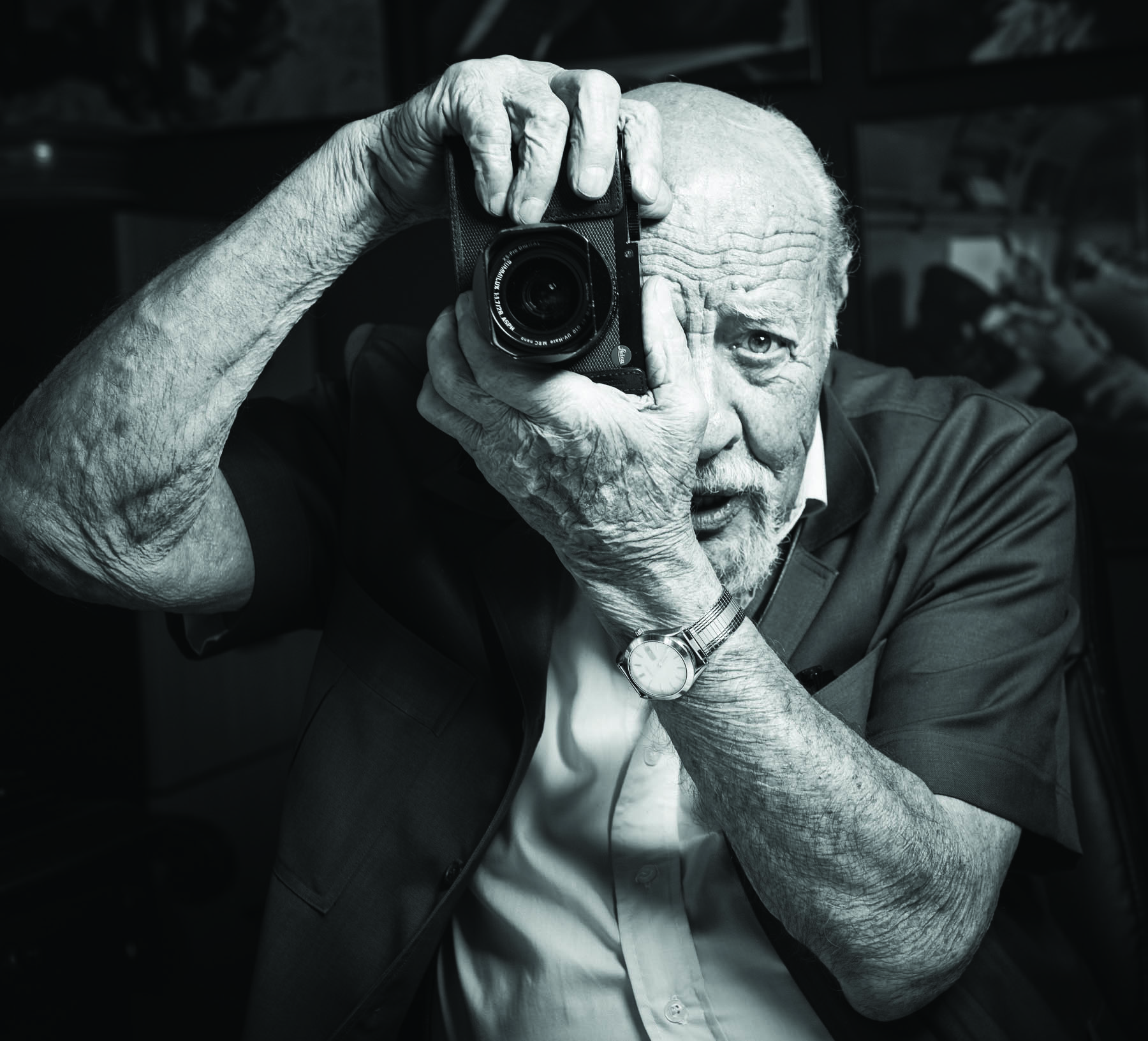 Though it's entitled I Captured the Truth, 1947–1997, the retrospective of photographer David Rubinger's work currently on exhibit at Tel Aviv's Eretz Israel Museum isn't necessarily objective. Truth is a very slippery item, especially when juxtaposing photos, however iconic, from different periods and contexts. Though the pairing of images in the exhibition is intended to emphasize their shared visual language – a raised arm, a jumble of bodies, a tilt of the head – too many combinations seem political. Contrasting photographs to highlight displacement of Arabs by Jews, settlements founded and uprooted, and similar issues on the agenda of the Israeli Left is certainly not something Rubinger would have opposed. Nevertheless, its association with "truth" is disconcerting, to say the least.
Rubinger's mastery of his art, however, is beyond doubt. His photos capture expressions, gestures, and poses in a way that pierces the heart of his subjects. As in this image of soldiers training in the Sinai, he managed to find something heroic even in his most ordinary subjects, yet he also brought out the humanity of those involved in epic events.
The exhibit also includes some of Rubinger's best-known images –paratroopers liberating the Western Wall in 1967, a set of silhouettes of David Ben-Gurion, as well as memorable portraits of Moshe Dayan with his collection of sarcophagi and a tender moment shared by Menachem and Aliza Begin.