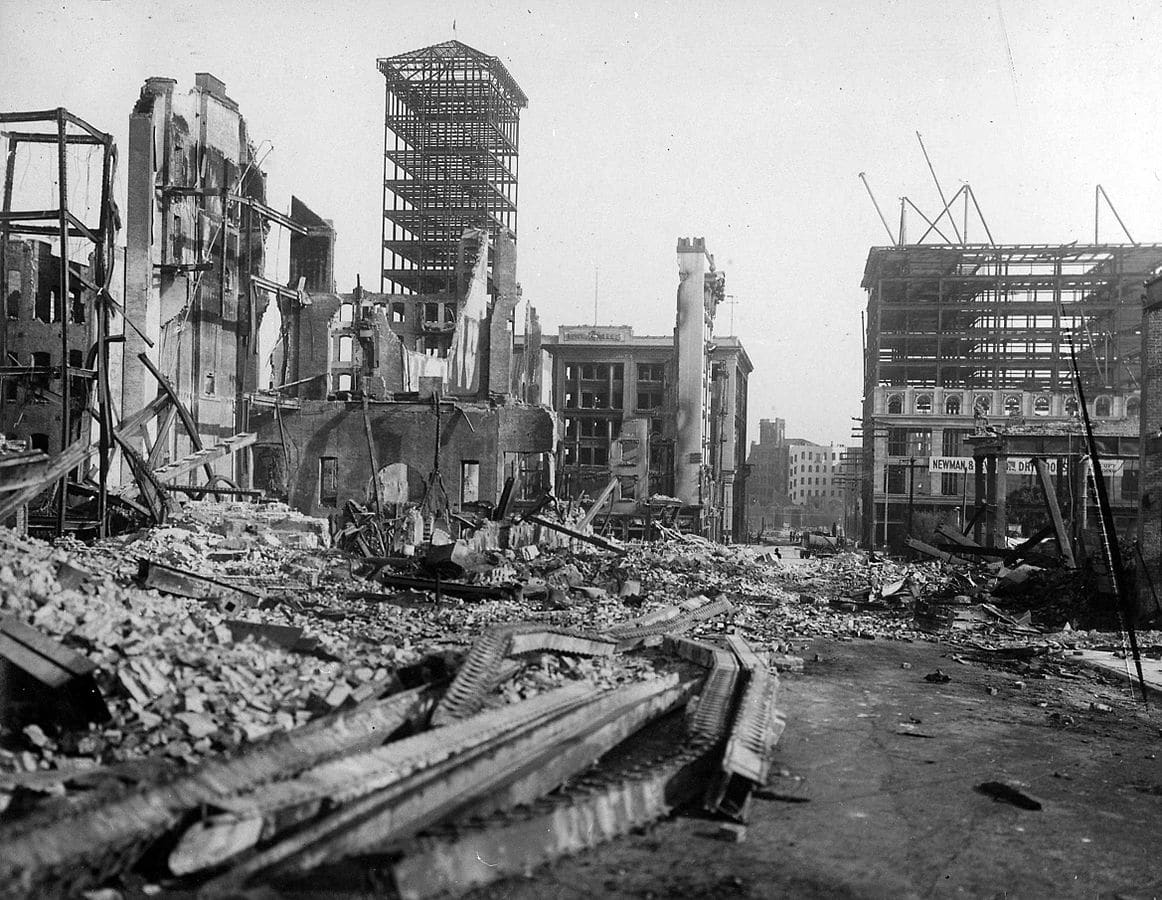 April 18 1906 – Nisan 23 5666
San Francisco, California
A severe earthquake destroyed most of the city. At 5:12 AM the ground shook for 47 seconds. The magnitude of the earthquake was estimated at 7.9, one of the strongest known in history. As a result of the earthquake, most of the city's buildings were destroyed, some 3,000 people were killed, and 75% of the city's population (about 400,000) remained homeless. Most of the houses were built of wood, and because of the intensity of the quake, the city's underground gas pipes burst, as did the water pipes. As a result of the gas outbreak, many fires broke out in the city, but the damage to the water system prevented the possibility of extinguishing the fire.
A military regime was declared in the city, and many buildings considered dangerous were blown up with dynamite. The city has been rebuilt, and is today considered one of the most beautiful cities in the world.
More details about the severe earthquake can be found on the San Francisco Municipal Museum website.