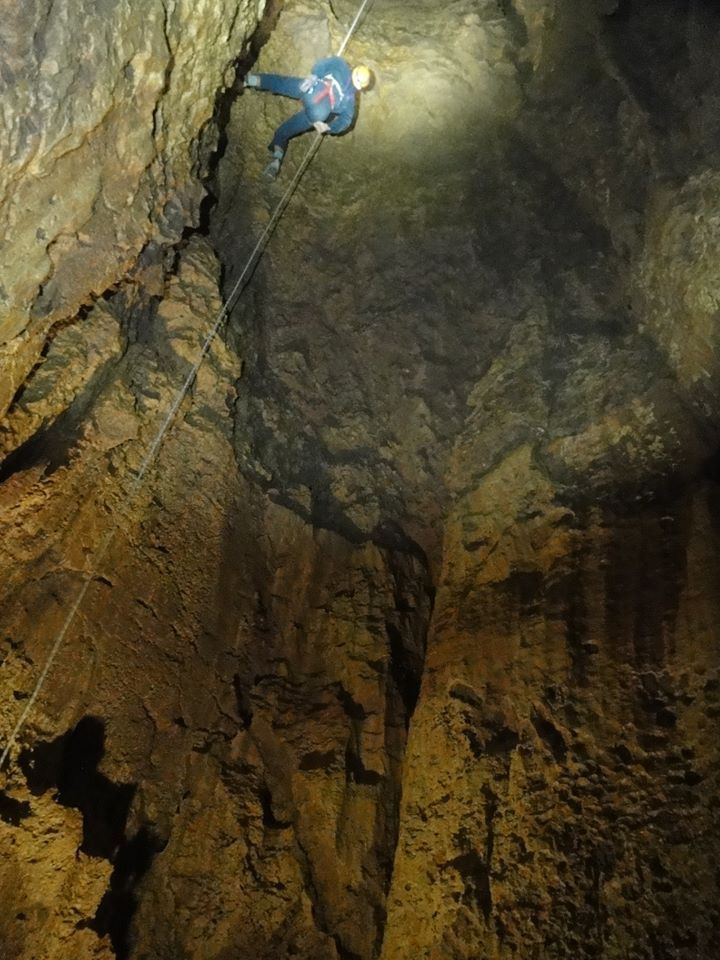 Possible evidence of ancient hunter-gatherers has been discovered in a pit sixty-six meters deep near Ofra, in Samaria. As the site was found on the day Israel's own Neta Barzilai won the Eurovision song contest in 2018, researchers dubbed their find "Netta's Pit."
An interdisciplinary team including an archaeo-zoologist, an archaeologist, and a geologist investigated the remains, identifying Stone Age tools belonging to the Mousterian culture, associated with remnants of Neanderthals and Homo sapiens unearthed in caves in the Galilee and elsewhere.
Rhino's tooth found in the Netta's Pit. Photo: Prof. Amos Frumkin
Bones of various fauna were also uncovered. Hunters apparently killed these animals and dumped their remains in the pit; hence their preservation.
The discovery of a rhino tooth has generated particular excitement. Said Prof. Amos Frumkin, director of the Hebrew University's Cave Research Center:
Rhinos haven't been seen in the land of Israel in the last twenty or thirty thousand years, and certainly not this type of [African] rhino, which has never been found in Asia. Its discovery in Ofra might indicate the route of [the species'] migration from Africa to Eurasia.
Until now, traces of prehistoric man have been detected only on Israel's coastal plain and in valleys, so this testimony to human activity in the country's hilly interior is especially important.