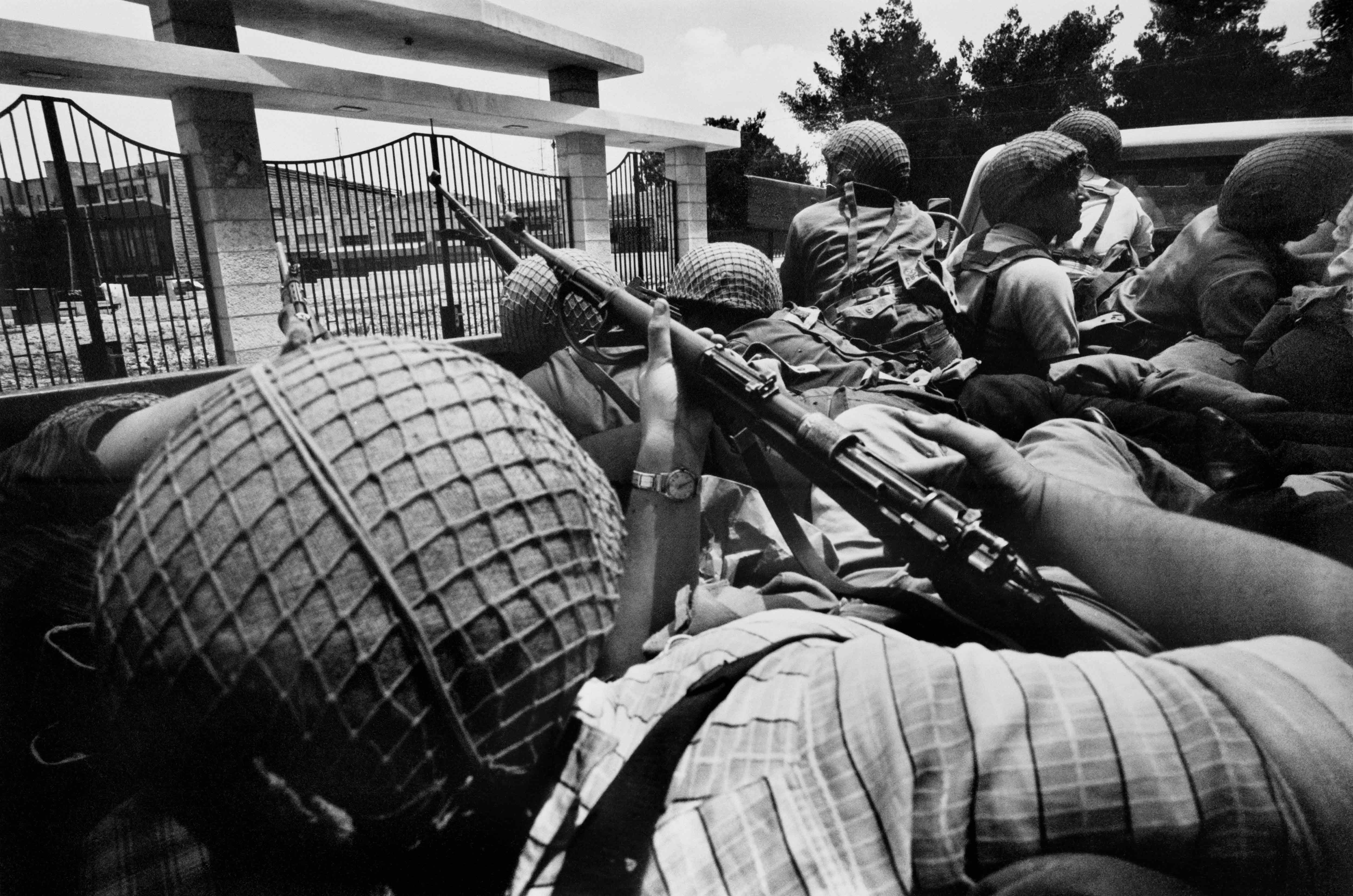 Among the many worthwhile events in Jerusalem this summer commemorating fifty years since the Six-Day War, an exhibit by Micha Bar-Am, one of Israel's best-known photojournalists, is a must. Although the war was the most outstanding occurrence of 1967, Israelis witnessed many other dramatic developments that year, and the exhibition aims to place the military conflict in context.
A hundred rare prints bear silent testimony to severe recession, class differences and cultural divisions, and prewar tensions. The swift changes that overtook East Jerusalem and Judea and Samaria immediately after their liberation are also on view, along with snapshots from the war itself. A cabinet meeting just a few hours prior to the outbreak of hostilities, and the unconditional return of Syrian prisoners of war after it was all over, create a remarkable retrospective.
The year 1967 was important for Micha Bar-Am personally as well, and some shots document his private life. For example, he photographed the birth of his eldest son,  – certainly not standard hospital practice at the time. Bar-Am's pictures, considered bold and innovative in their day, remind us that alongside the upheaval that changed Israel forever in 1967, the blessed routine of family and career continued.
Micha Bar-Am: 1967 closes October 28, 2017.