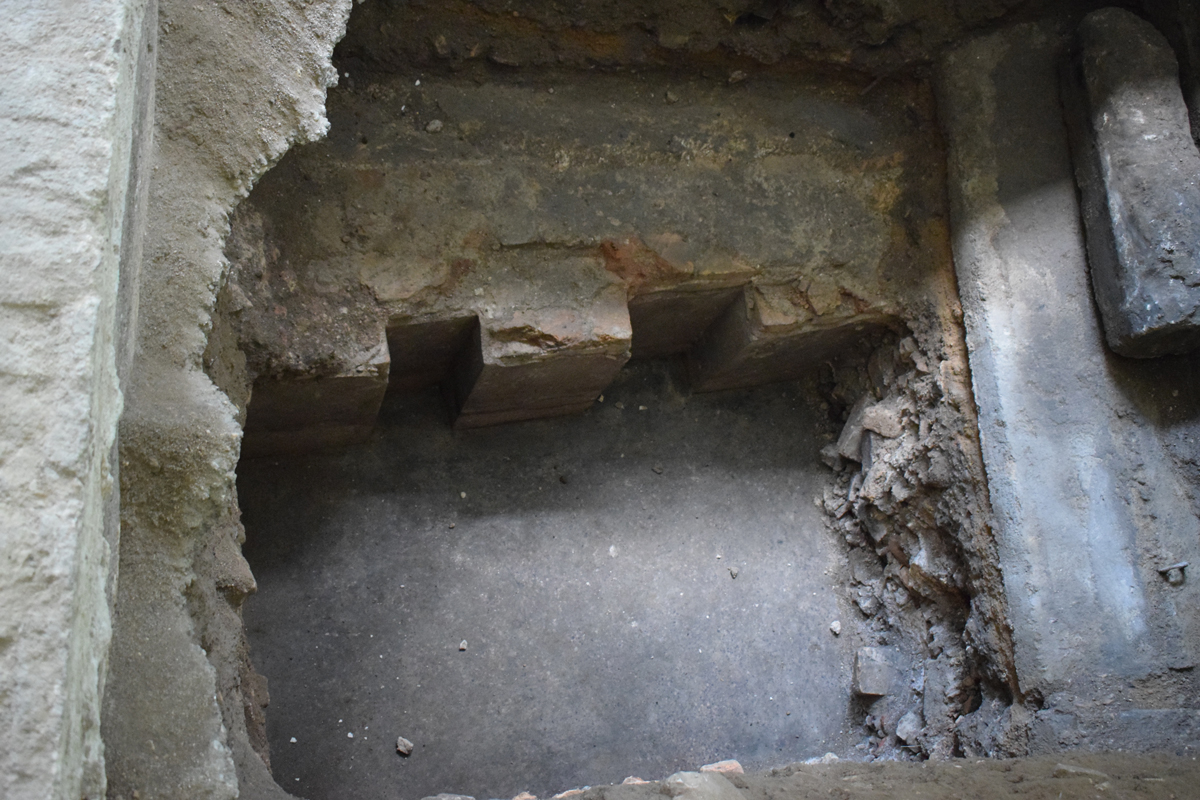 Excavations by the Israel Antiquities Authority in cooperation with Lithuania's Cultural Heritage Association, the Vilnius Jewish community, and three American universities have dug down beneath a school in Vilnius (previously Vilna) to expose the Torah reader's platform from the city's Great Synagogue.
The synagogue was part of a much larger complex, the shulhoyf, or Jewish center. Two interconnected courtyards accommodated at least eight houses of prayer, twelve kloyzn (study halls), a communal bathhouse, kosher butchers, public lavatories, and the community well.
While the Nazis brutally murdered almost the entire Jewish population of Vilnius in death pits in nearby Ponary, they left the Great Synagogue more or less intact. The derelict building was then demolished in 1955 by the Soviets and replaced by the Vytes Nemunelio primary school, now closed to facilitate the excavation and reconstruction project.
One reason the excavations, now entering their third season, are possible is that the Vilnius Great Synagogue was much taller than it seemed. While complying with city regulations forbidding a Jewish building to dwarf neighboring churches, its architect artfully dropped its floor two stories below street level, so that from the inside it soared five stories high. Modern construction ignored this basement level.
Archaeologists have located the mikve and the outer wall of the Great Synagogue, but the ornate, stone reader's platform – two stories high, originally supported by twelve pillars and topped by a dome – is their most sensational find to date.